Courses 2015
British chamber for commerce and industry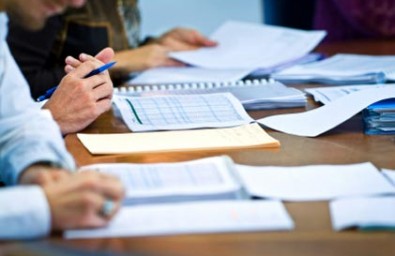 The Iraqi – British chamber for commerce and industry providing courses by British company specialized with security and safety presenting ( Nebosh, Iosh working, Iosh managing FPOS-I and close protection ) .
These courses for the ambitious employee who want to work with the foreign company dealing with oil, electric energy and aviation
Course Title
Length of course in days
4 course combination
NEBOH, IOSH Working, IOSH Managing and FPOS-I
22
1 course

Close protection

14
NEBOH
Working
Managing
FPOS-I
The IOSH Working Safely courses is designed to improve the safety culture within an organization by giving individuals a good understanding of their health and safety responsibilities and teaching them how to keep themselves and other safe at work.
IOSH Working Safely is idea for people at any level in any organization, in any sector, needing grounding in the essentials of health and safety.
IOSH Working Safely also provides the perfect grounding for progression onto further IOSH managing Safely and NEBOSH courses.
The IOSH Managing Safely certificate course aims to ensure that health and safety requirements are appreciated by people employed as line manager, and to enable them to review their own departmental systems for safety, introduce new controls or implement changes as appropriate to insure health and safety the workplace.
Who should attend?
IOSH Managing Safely courses are aimed at managers and supervisors in any sector and organization who are required to manage risk and resources within their organization.
NEBOSH International General Certificate in Occupational Health and Safety.
the NEBSH International General certificate is for managers, supervisors and employee representatives based outside the UK and is suitable for those embarking on a career in health and safety., providing a valuable foundation for further professional study.
The NEBOSH International Certification is accepted by IOSH-the institution of Occupational Safety and Health – in meeting the academic requirement for Tichincian Membership of IOSH (TECH IOSH). It is also accepted by the International Institute of Risk and Safety Management (IIRSM) for associate embership.
First Person on Scene Intermediate
The First Person on Scene Intermediate (FPOS-I) is an intensive five day course that is designed to equip students with necessary skills to treat casualties in medical emergencies prior to intervention of the emergency services.
Students will be taught how to assess
Health & Safety
NEBOSH ( General – International – Oil & Gas )
IOSH (Working – Managing )
SECURITY
Conflict Management
Physical Intervention
Hostile Environment Awareness Training (HEAT)
MEDICAL
First Aid Instructor
First Person On Scene Intermediate (FPOS-I)